It's time to deck the halls with boughs of holly. Trim up the tree with Christmas stuff. It's the holiday season. If you're like the rest of us, you love decorating your house with beautiful Christmas decorations. Whether you prefer traditional decorations or a modern twist, you might be inspired by these five beautiful living rooms. Are you ready to decorate your house?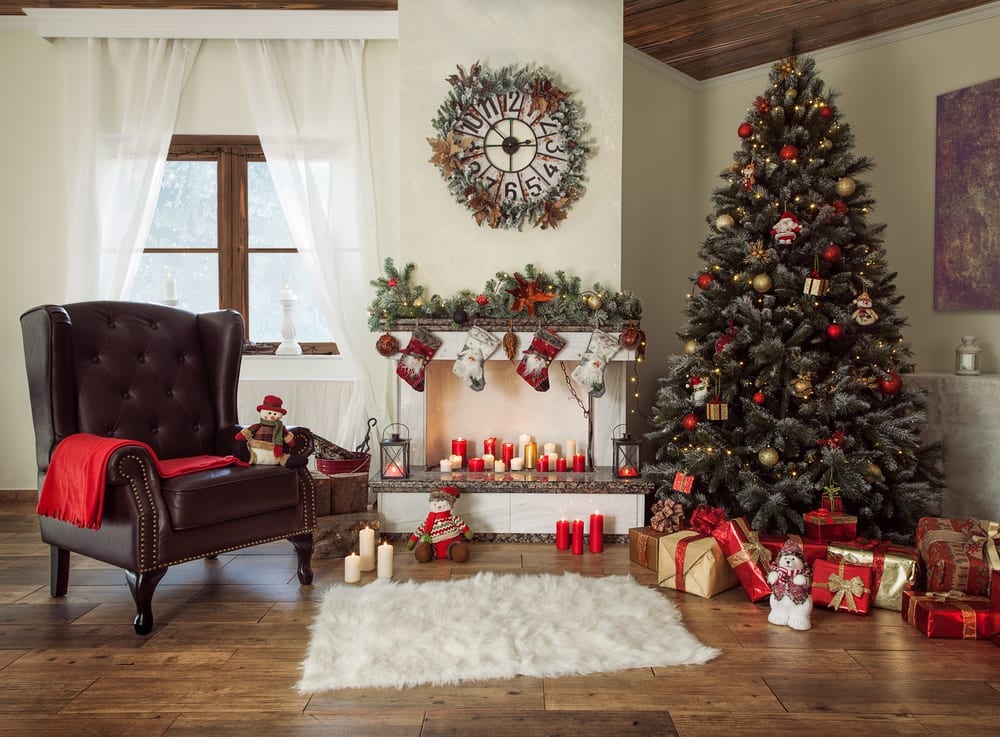 The Traditional Look
Christmas is all about traditions. With this in mind, many choose to be traditional with their decorations. For example, this living room is cozy, inviting, and features everything you love about the holidays: the Christmas tree, garland, stockings, decorations along the fireplace mantle, and homemade ornaments for the tree.
It's easy to be traditional with your decorations. Use your living room's already existing furniture (the fireplace or the coffee table) to help decorate the room for the holidays.

Go Rustic
If you're a fan of the rustic farmhouse design, you'll want to decorate your living room just like this. The wreath appears as though it is frosted with fresh snow. Sprigs of evergreen laid around the room add a festive touch to the room, immediately getting you into the holiday spirit.
These decorations will remind you a little bit of home this holiday season. Who wouldn't want that?

Keep It Simple
You don't have to be elaborate with your Christmas decorations. Instead, you can keep things simple, like this living room. Just because it's simple doesn't mean it isn't cozy and festive.
Stick to the basics: a Christmas tree, a few strands of garland, and some cozy candles. That's all you need to decorate a simple festive living room. But at the same time, your home is still functional.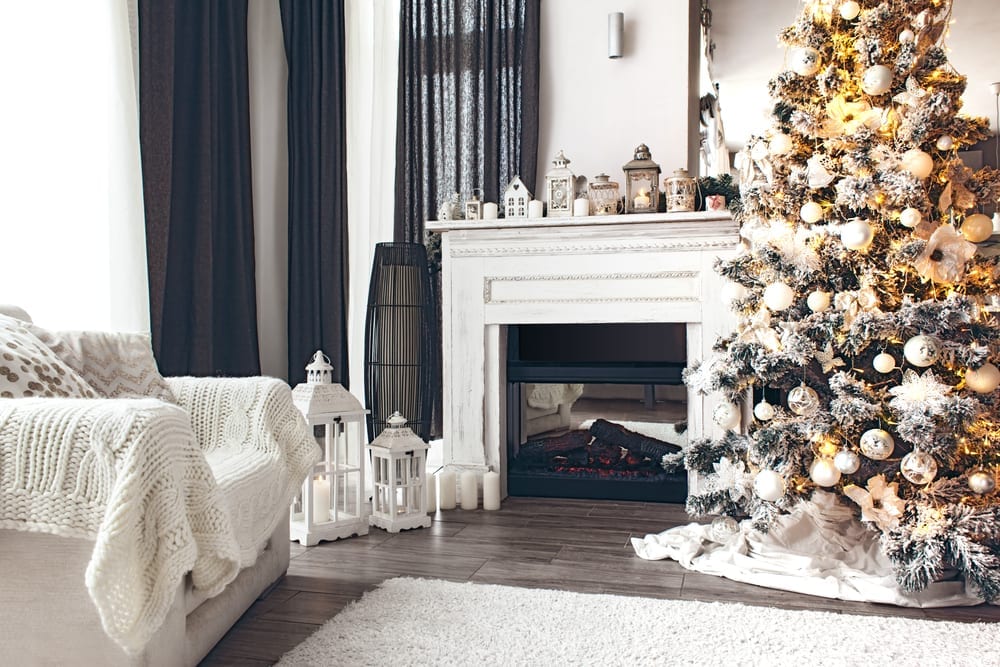 Use Metallics And White Colors
Are you ready to have a white Christmas? This decorative living room is the most modern design on our list. Just because it's the holiday season doesn't mean you can't embrace metallics. Use gold and silvers to add a sophisticated, glamorous style to your living space. Who doesn't love a little sparkle during the holiday season?
Channel freshly-fallen snow by adding white rugs to your floor, white pillows to your sofa, and white candles along the fireplace mantle. A white Christmas will make your living room feel clean and bright.

Be Extra Cozy This Holiday Season
During the holiday season, we spend a lot of time in the living room. We probably spend the most time on our sofa. Guess what? You can decorate your sofa for the holidays, as well. Buy holiday-themed pillows and cozy blankets. Mirror these décor items to the rest of your living space.
The best aspect of this design choice is that you can use these pillows and blankets during the winter season. You don't have to store these away when Christmas is over. Stay warm this winter, but also very decorative, stylish, and of course, the coziest you have ever been in your life.