In the past doorbells have just been a way of saying "hello, I'm at your door." Everyone would be so happy to have a visitor stop by unplanned. However, I would say somewhere about the late 1990s to 2000s things changed greatly. People weren't just worried about who was at the door, but what happened at their door when they weren't at home. People would literally dodge or duck when they heard the doorbell ring and try to see who was there if they weren't expecting anyone. Was it a package? A thief? A murderer? A family friend? Someone you didn't want to see? Or was it simply a Jehovah's witness? No one knew. You would try to peak your head out to see who was there without being seen.
Now don't look at me like I'm the only one who has done this or the only one whose family has done this, because you know you have done it. You have probably even made it like a game where you're the spy and you have to see who is at the gate. Again, I can't be the only one who has ever done this. And I know I'm not because I have been to other people's homes when the doorbell has rung and they weren't expecting anyone. You can almost see a drop of sweat on their brow as they embarrassedly smile" I'm not expecting anyone…" We have all been there and that's exactly why you need a high tech doorbell. These new modern doorbells' not only show you who is there but you can communicate with the said person.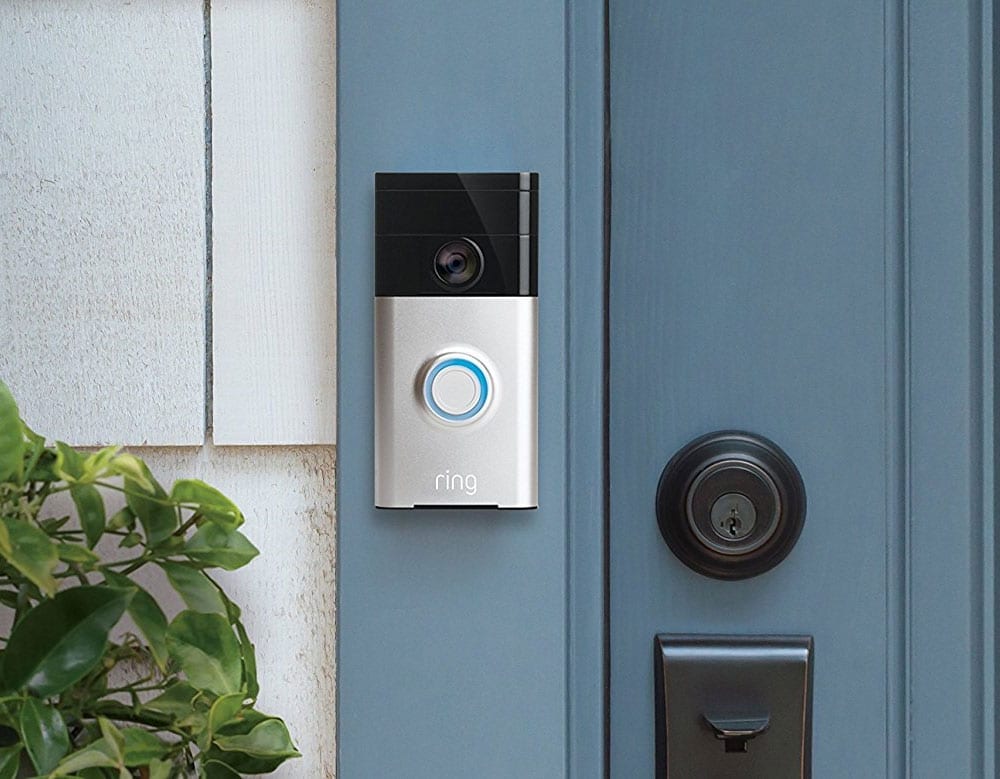 Ring is not only one of the most popular smart doorbells on the market, but it's one of the best! The price isn't too outrageous (differs depending on where you buy it from) and it has some of the most basic things you want in a doorbell. It gives two-way communication so you can see who is at your door and actually speak to them like an intercom. They can also respond back to you. So you always know who is at your door and why. It gives you alerts to your phone as well so you don't have to be home to communicate with the said people at your door. This also means you're less likely to be burglarized because the people don't know if you're home or remote.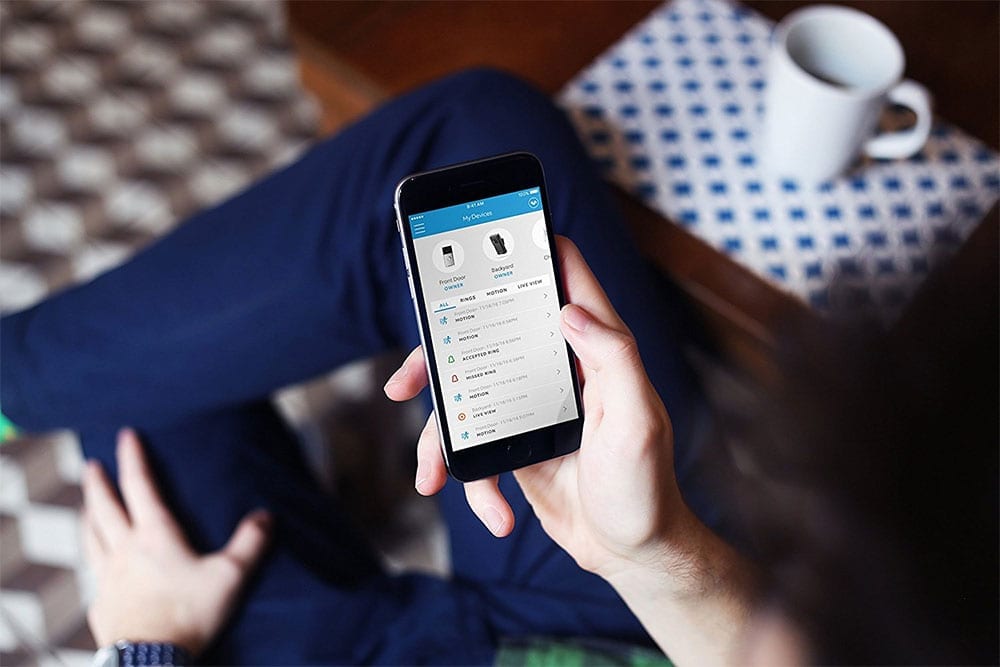 Not only does it have a motion detector that gives you alerts directly to your phone, but it also has a recording feature. You can see what's gone on at your home the entire day. Didn't get that package in the mail? Check to see if it was stolen. You can go back in your phone via the iCloud and see if someone took it or if it never came. Many people who had the Ring doorbell during Hurricane Michael had live visual of the beginnings of the hurricane. Now the reason this makes a great choice for a modern home is that it also comes in multiple colors so it will match with your home no matter what colors your house is. This doorbell works great and looks great too. Get it here on Amazon for about $100.00.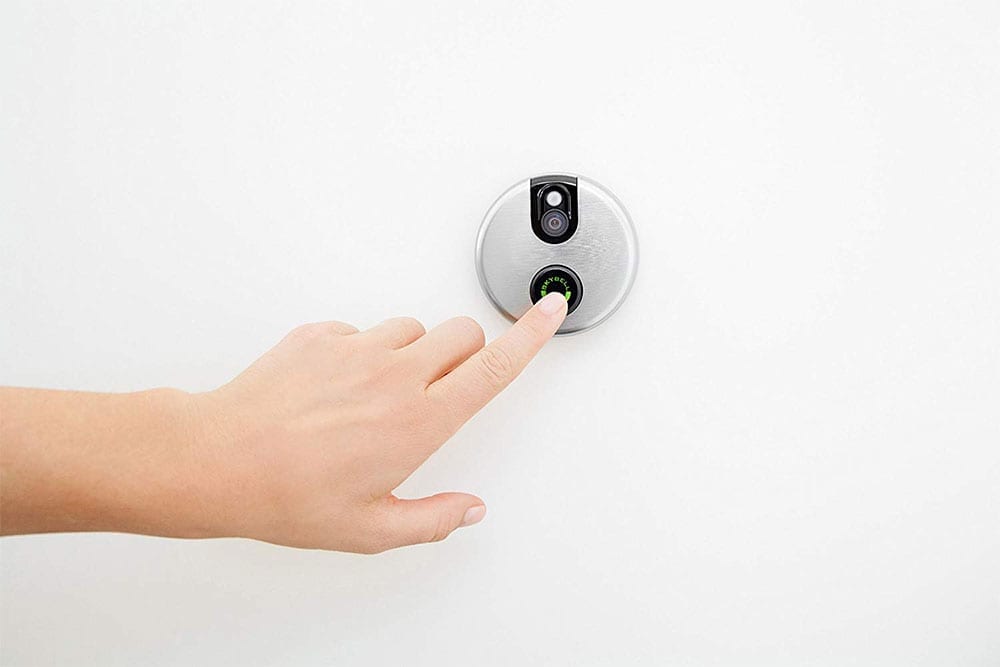 Skybell is the next high tech doorbell that's become super popular. Much like Ring, it has night vision, two-way video communication, motion sensing, and a way to record the videos (not with iCloud). The difference with Skybell versus Ring is that you don't need the iCloud to record video, it has much better high definition and clarity on the audio, it's able to work with NEST which is a huge plus, and you can snapshot anything from a recording. So if you need to get a photo of someone who was at your door to put out an alert or talk to the police about a missing package you can easily get that info from this product. The downside to this is that it's harder to install than the Ring. It's hardwired and that can mean quite a few issues before you can actually use the product. However, if you're up for the challenge and like the upsides better to this product you can get it here on Amazon for about $200.

Vivint is a huge home security company that creates tons of different gadgets to keep your modern home safe. This doorbell by them is all about security! Before I start on about this doorbell you should know that you MUST purchase a home security program from Vivant in order to use the doorbell. However, this is a top pick because it offers so many features that are not only helpful but great for home security. It also works with the smart door lock from vivant and so you can let people into your home remotely. Your child forgot their key again and they need to get in after school? No problem you can remotely open the door for them. You also get the two-way communication so you can see who is at your door and speak with the person. You get recorded video footage that is stored on the iCloud like the Ring. One of the best things about this doorbell is you don't have to install it yourself! It's professionally installed with the security package you get from Vivint. Go here to buy it.
August Doorbell Cam is another great product for your modern home. This doorbell was written up by Fortune Magazine as the "BEST DOORBELL" on the market. It sends more motion detection alerts than the other doorbells, has better On-Demand Viewing and recording options, live streaming, saves footage, connects with Smartlock so you can let people in your home, and has two-way audio. There really are no cons to this product and you can see why Fortune Magazine wrote it up in their magazine. Go here
to buy the doorbell for about $200.00.