There's nothing like relaxing in the comfort of your own backyard. Whether it's a chilly morning, with a fresh cup of coffee, or an evening dinner party with friends. It's your personal space of comfort and a special place to unwind.
If you happen to look around and notice your space feels slightly restrictive, not to worry; there are solutions. Even the smallest of areas have room to grow.
While piecing your design together, look at your space as a blank canvas, rather than as a small space. Even it's the size of a dog run, or an apartment patio, there are many approaches anxiously awaiting your approval. How do you think so many people are able to stay in big cities and still host gatherings, without totally losing their minds? They take advantage of the wonderful options out there, in order to maximize their space. Go, Team, Blank Canvas!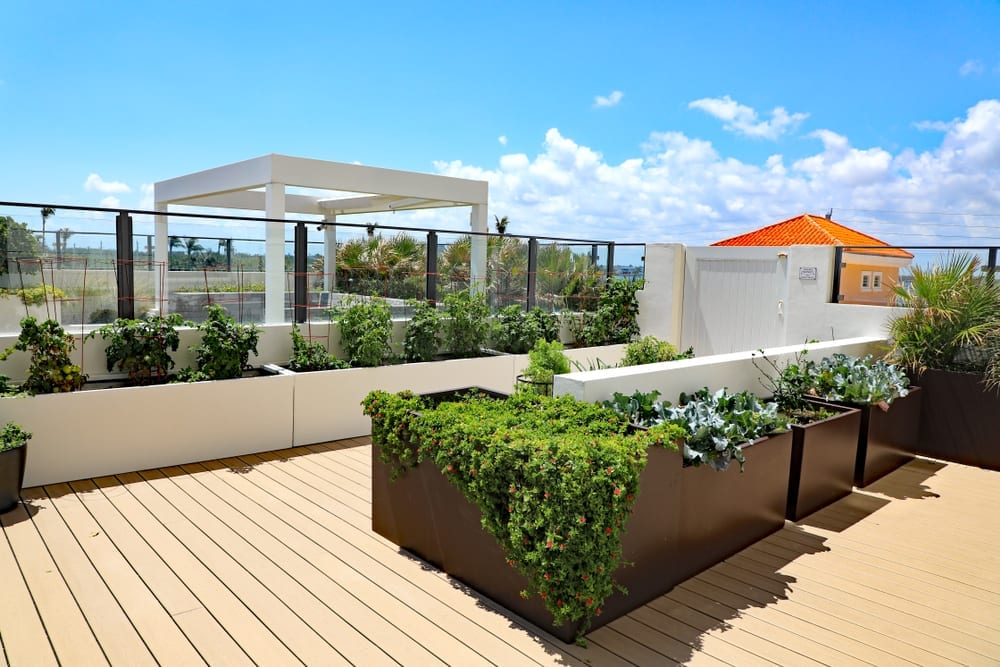 Get Vertical
Going vertical is an awesome way to expand your space. Even if you're dealing with 3 feet of ground space, build upwards. There are some incredibly unique wall gardens out there that are also a great addition to any area. Hanging long plants, or decorations from a high corner, or adding tall, thin trees, will bring attention to space you didn't realize was there.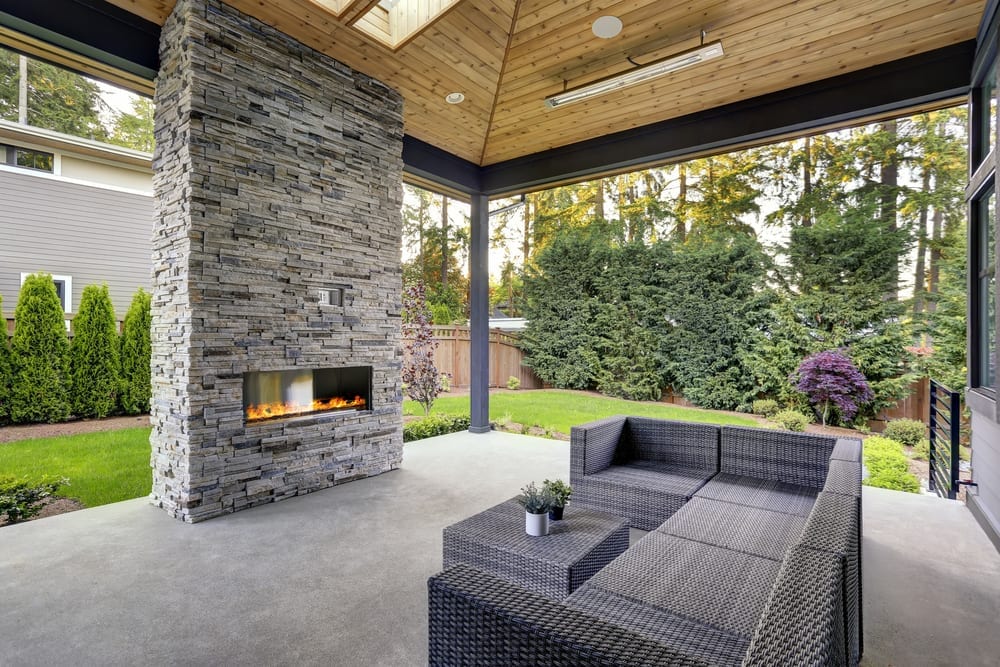 Diverse Seating
Bar stools are tall and skinny and go along with a vertical theme. If you plan on hosting, these are great options. They leave more space for others and can easily be moved around or stacked. Bean bags or floor pillows are also a fabulous option. They create more seating options while also achieving a relaxed and welcoming vibe. And they are total eye candy.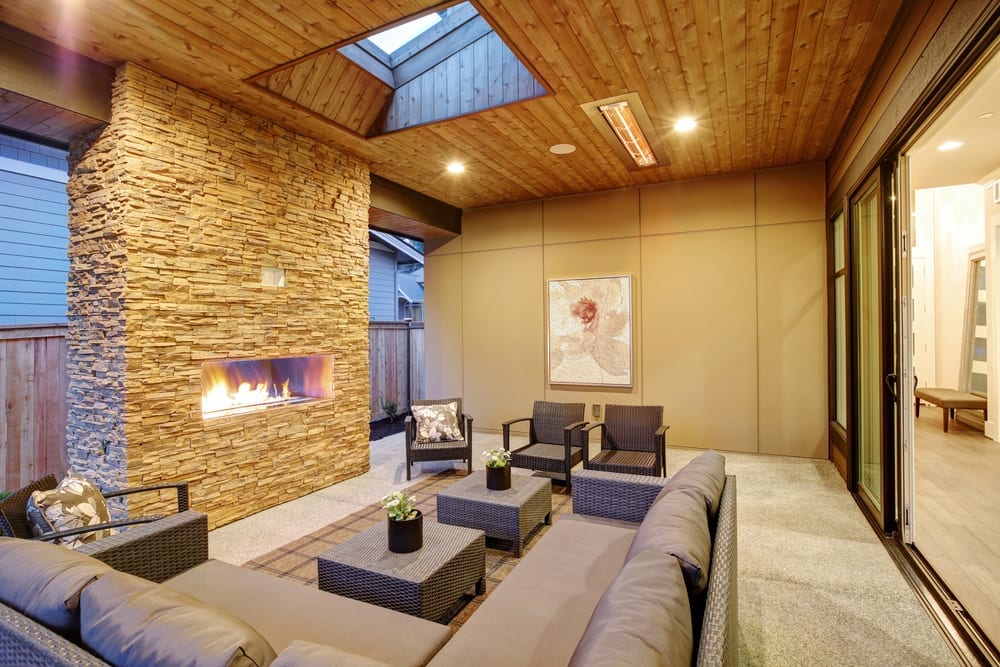 Double Up on Lighting
Lighting is an automatic space creator. It draws the attention outward while creating additional focal points. By adding variations of strands and sizes, you're creating an illusion of added space. Plus, it's a really beautiful addition and adds plenty of character.
Get Colorful
Brighter, or bolder colors also create an illusion of more space. Even if you add simple pops of it, it will give added attention to the area. Darker and denser colors are also good to incorporate, as they will create depth.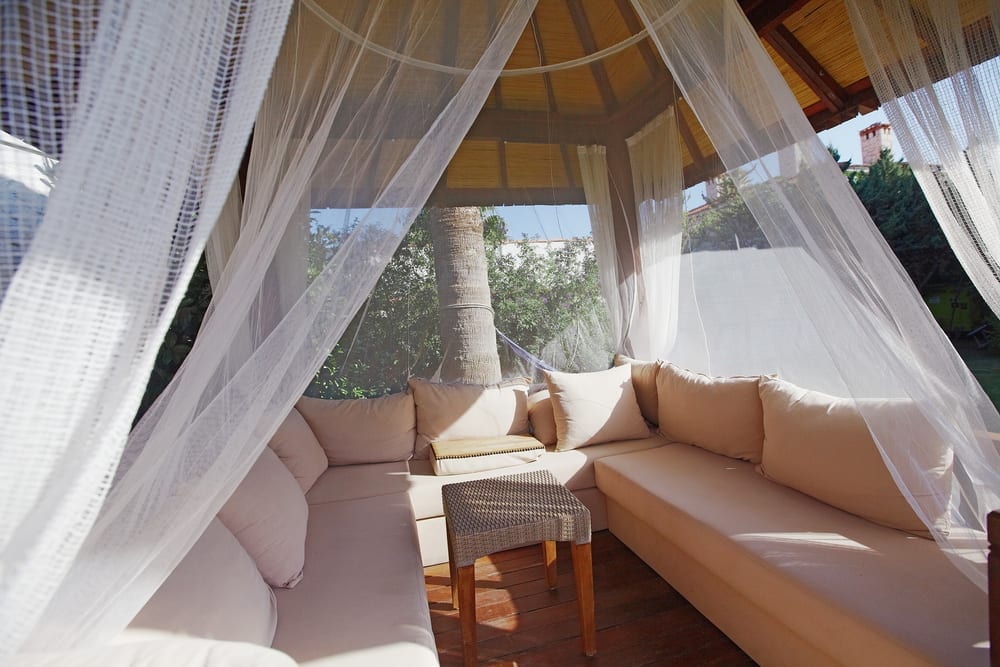 Create Curtain Space
Whether you have a patio or a yard, curtains are a real treat. You can divide up space by adding an area of solitude and privacy. Think of it as a private cabana while you're out at the beach. It's small in size but feels like your own oasis.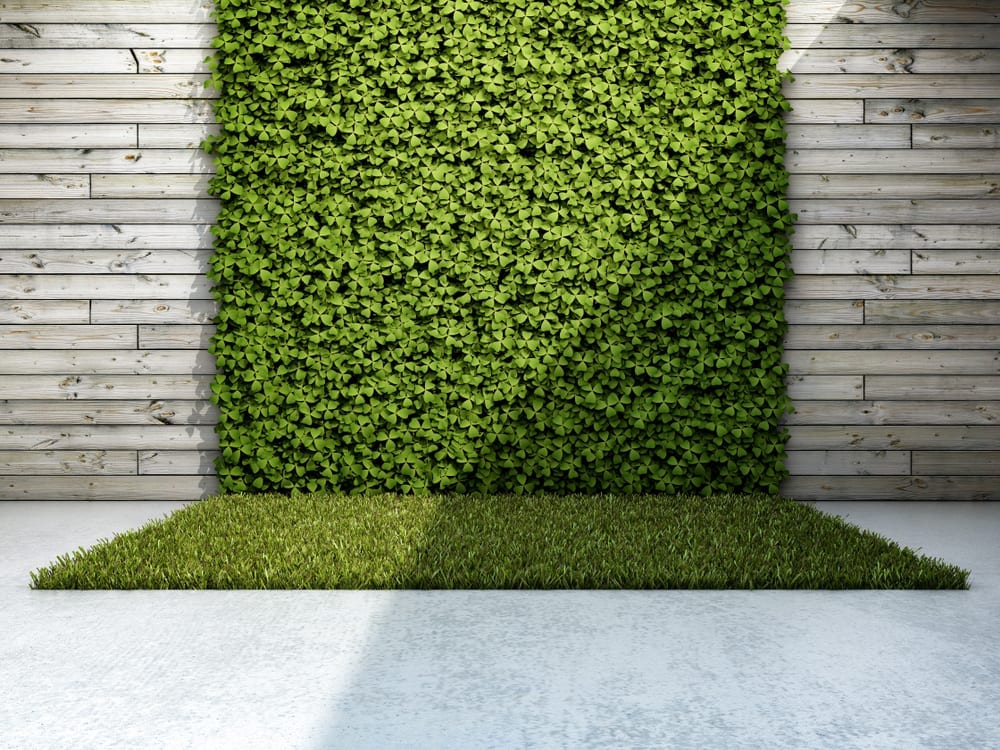 Explore the Walls
Utilize the walls by either making or investing is certain foldable items. There are many tables that can be mounted to a wall when it's not being used. It also acts as nice wall decor, in the meantime. When it's time for company, or you're ready to enjoy a quiet dinner of your own, simply unfold the table and you have an automatic outdoor dining area.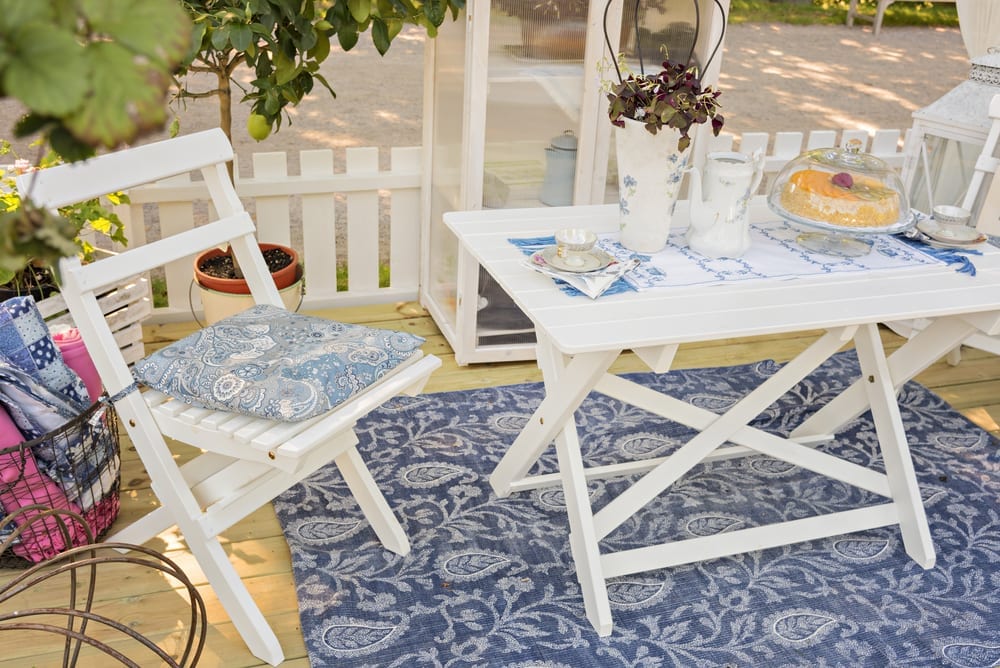 Area Rugs
A cool rug is a unique characteristic on its own. By adding it to an awesome blank canvas, you have begun to create your own masterpiece. It can really liven up a quiet or stagnant space while adding its own special touch.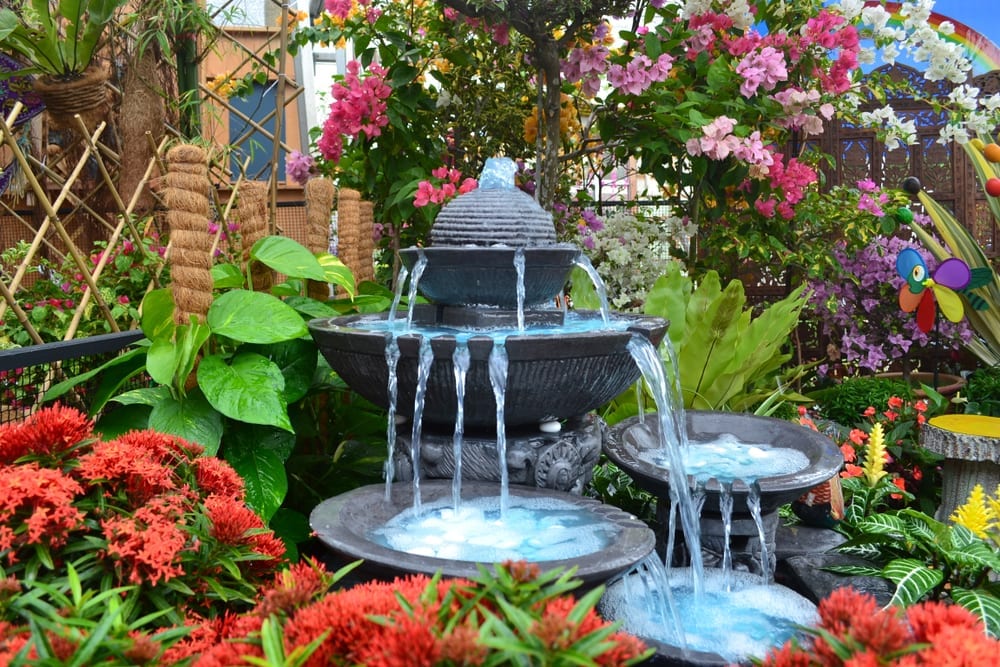 Water Feature
Speaking of unique; a water feature is not only relaxing, but it adds in a whole new element. By adding in certain elements you're creating an entire atmosphere. Not only does the sound of water, but the sight of it as well holds the capability to expand the body's senses.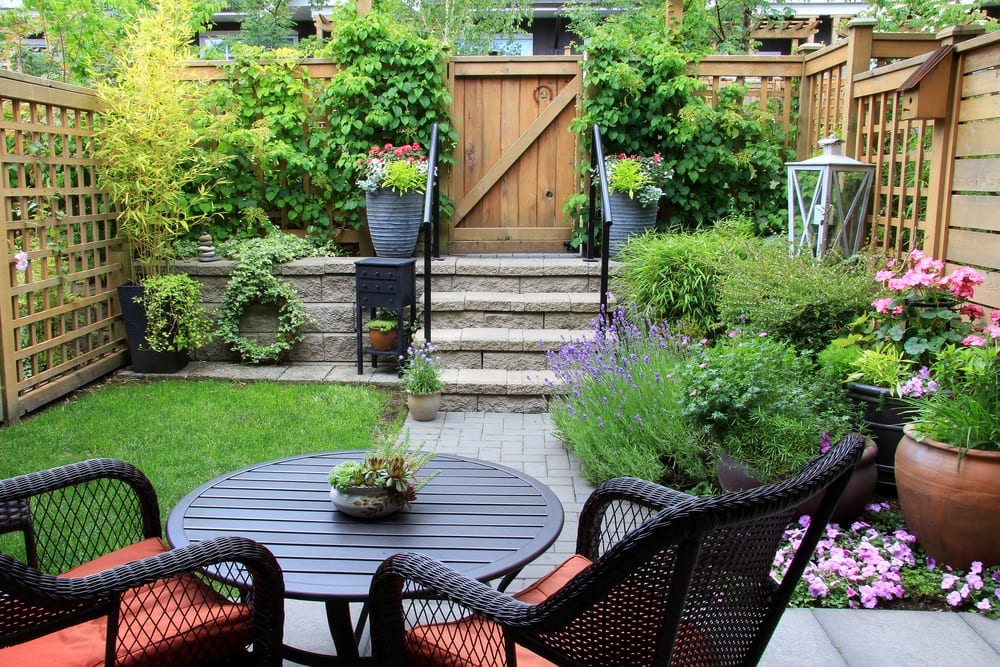 Keep it Simple
While considering your design, keep in mind that clutter is something you want to avoid. You can still achieve a really awesome layout, with multiple elements, without letting the antique store call your name too many times.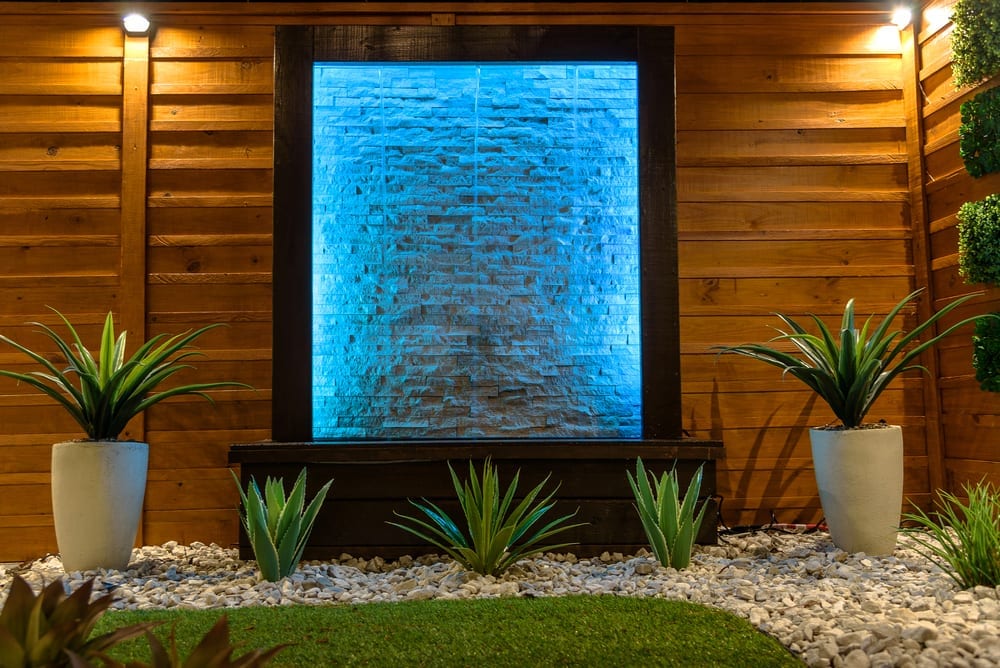 Create Dimension In Your Design
Develop a various amount of layers and sizes. This will create a total sense of fulfillment, in even smallest of spaces. Not to mention it will create an overall balance to any look you're going for. Create visual layers by using your colors and elements in an organized fashion.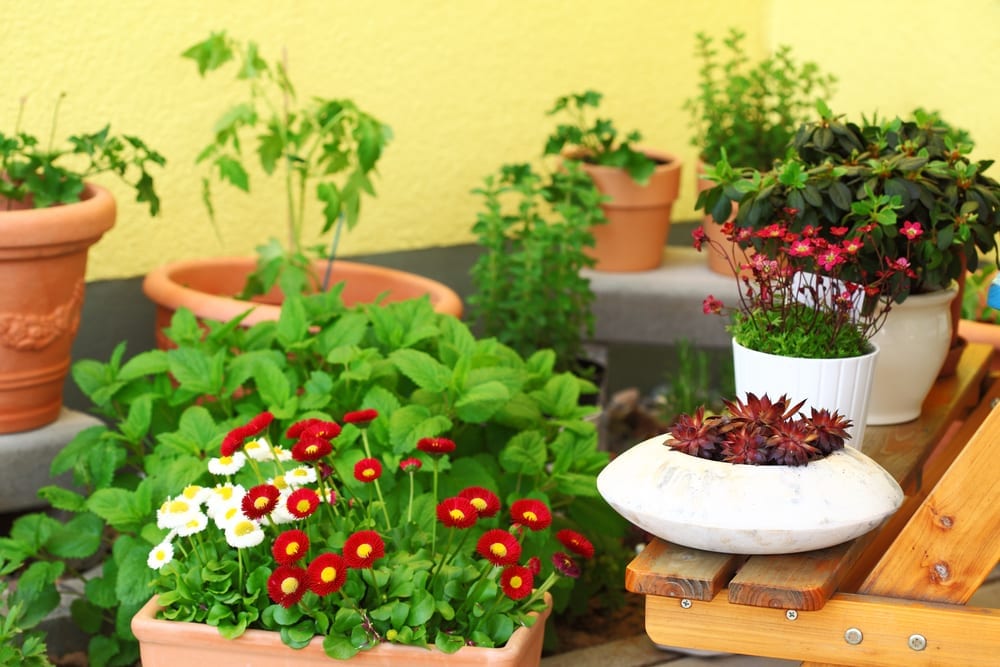 Potted Plants
A great way to add layers and sizes are by bringing in potted plants. They can bring in pops of colors, a sense of freshness and have multiple uses. Creating an herb garden is an excellent way to add fresh scents and use for cooking. There's nothing like picking herbs from your own garden. They're a great addition to any vertical garden as well.
Don't let small areas discourage you from reaching your full backyard potential. Look at it as an opportunity to discover what you can create with your very own blank canvas. Once you reach it, you will not only enjoy every moment of the finished piece but enjoy sharing it with others as well.