We love the seasons! Whether it's the change in scenery or trying to feel more like you're in a holiday spirit, it's fun to get into the mood of the season. Each season, even if you live somewhere where they don't have seasonal changes, has a different mood and feel to it. You want to get in the mood of the season by decorating your house spectacularly! The issue is you still want your home to feel modern while doing this. One of the trends that never seems to go out of style and can be done very modernly are table settings. If you make your dining room table look like you're always ready to have a lavish seasonal dinner or your front foyer table look like it's ready for the season ahead then you have created a mood and environment in your home without all the work and hassle of fully redecorating. This is especially great if you're a professional who is always in a hurry. It's something you can leave up for a few months and takedown at the end of a season. This particular article is going to go over Winter Inspired Table Settings and decorations since winter is coming up.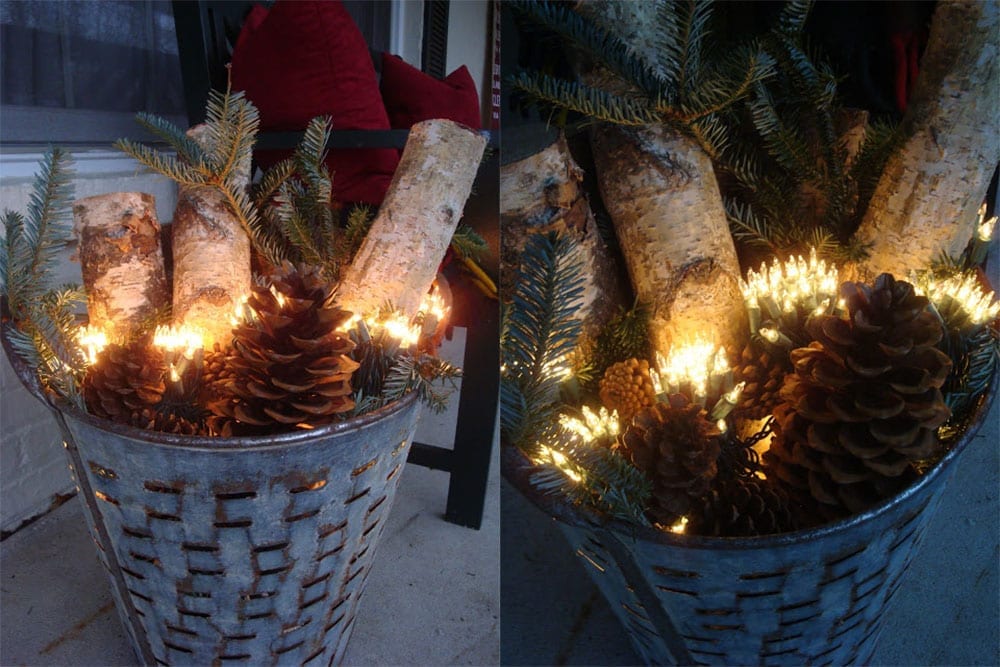 Now some of this may sound a bit contradictory to a modern home, but let me tell you it's not in advance. This table centerpiece inspiration would go well with plain white dishes and fine silverware. You can put out the settings and have this beautiful centerpiece in the middle! This centerpiece is so easy to do as well. Simply get an older or vintage looking basket (in this case it's an olive basket) or other antiqued looking basket or tin then stuff it with pinecones, lights, shrubbery and more. Basically, this is a modern look because it's so simple, but it has a homey vintage-inspired feel with the antique or vintage basket that gives a great sense to the winter season. Get the idea for the look here.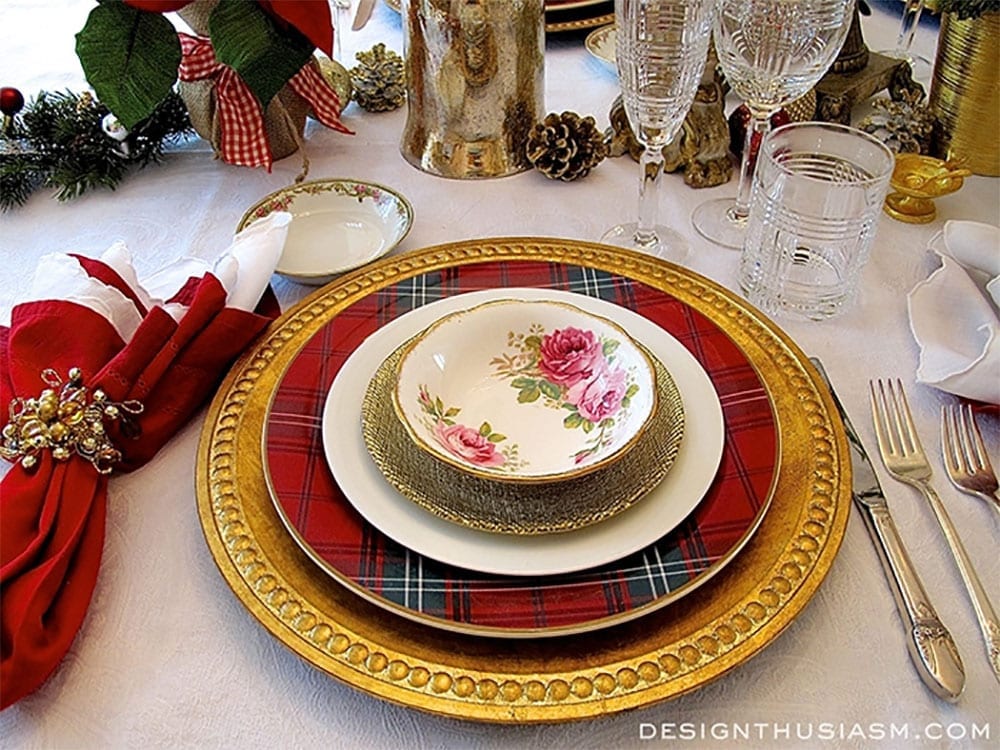 Plaids and golds go very well together. Especially during the winter time, you think of yourself wrapped up in your red plaid Pajamas and your robe reading a nice book by the fire. At least, that's the winter dream. This plate set is reliving that winter dream to make your home look gorgeous and as if you are always waiting for that guest to share a wonderful feast with. This place setting includes multiple dishes with different colors and contrasts. The modern winter home should have at least one plaid dish, one gold dish and then a few different colored ones. Here they have a "winter rose" on the bowl. Flowers are elegant and timeless so if you want to throw in a few florals that match your plaid dishes I say go all out. Here is the modern look you'll want to recreate with your own bits of personality.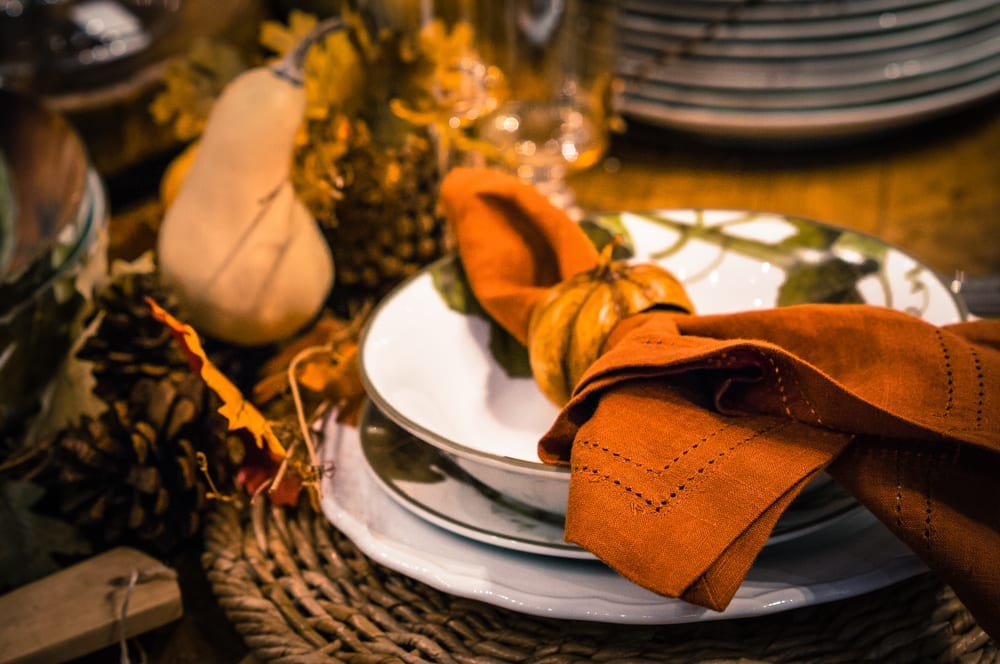 Rich dark brown is an incredibly neutral color, but it does bring forth the memories of winter. Brown is considered both a fall and winter color, but in the modern house, browns can be seen as contemporary or trendy. For a great place setting, you can do a dark brown napkin wrapped in tiny white crystal beading as the napkin holder. Put that over your white, gold or silver colored plate for the ultimate in winter looks.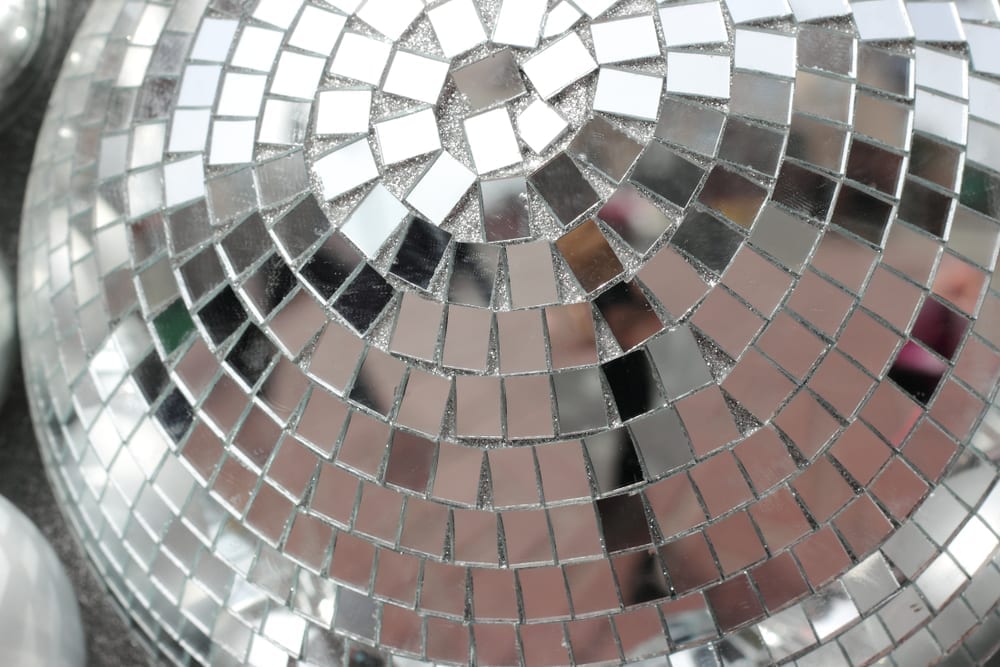 Silver napkins with the crystal beaded napkin holders will also look glamorous. Glam up this look by adding a mirrored piece. You can really use any mirrored or tile mirrored objects. Sometimes at stores, you will find bulbs, decorative balls or other items with a small little mirror or reflective pieces on them. Put one on each plate, but go a step further and create a masterful centerpiece using crystal beads, faux cranberries and a few or one giant mirrored ball(S). This is a super chic and modern look that your guests and family will simply adore. It's also very easy to throw together. So even if you don't have much time this look can be pulled of eloquently.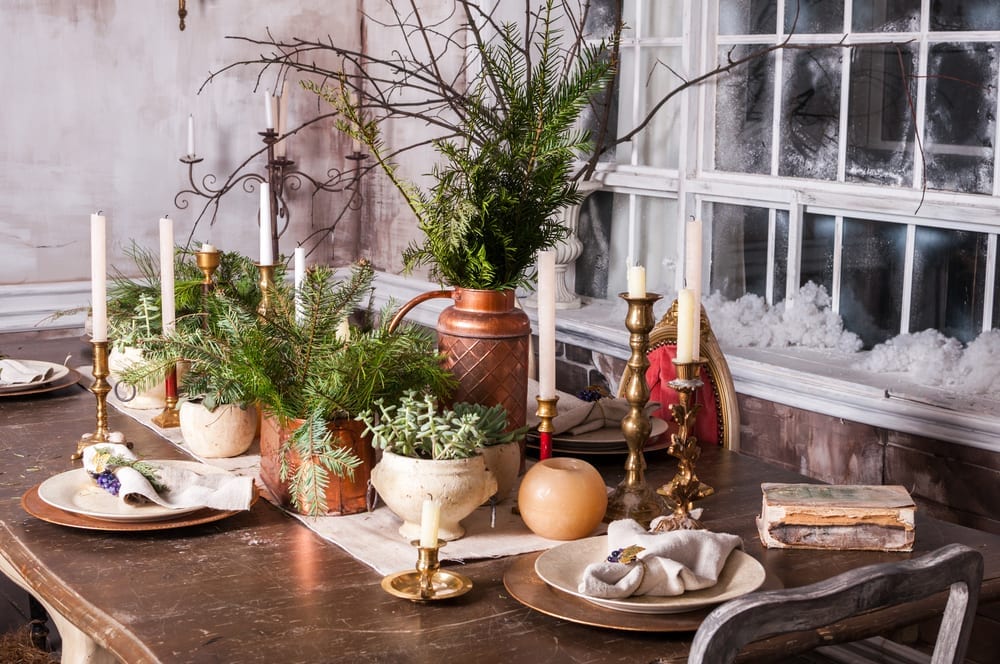 White napkins with gold or bronze plates make the table not only look slightly vintage but very modern. It's modern because of artistic simplicity. Use bronze or gold bowls, vases, and pots as your centerpieces to match the table setting. Add white candles in bronze or gold candle holders and then finish off the full winter look with Evergreen or Spruce plants or pieces thrown about the table and within in the gold or bronze bowls, vases or pots. This look is easy to do and most people already have white candles and napkins laying around so the rest of it just requires a store trip or some modern creativity on your part.